☕ Social Coffee Machines, Rolly Pollys, and Optimism
Welcome to the Big Kid Mental Health special
This week is all about Mental Health and 'Hey I made some things!'
A kickstarter I launched during the pandemic started shipping out this week 🥳 Diary of an Astronaut is a colourful adventure story that introduces kids to all of the planets in the solar system- there's a limited number of hardcovers left here!
If you follow me on Tiktok you may also have seen my newest prototype- Best Bits; The Worlds Most Optimistic Journal- more on that below 📒
I hope you all had a creative week ✨

---

What happens when you can't 'see' your thoughts? It got me thinking. 
Close your eyes and imagine an apple. What do you 'see'? Can you see the outline of the apple in your minds eye? Is it coloured red; a vibrant red, or a dull red? Or is everything black and blank.
My mind is black and blank. I'm blind in the minds eye.
Everyone sits somewhere on the mental imagery spectrum; those that can conjure a vibrant picture have Hyphantasia, and if you're like me, we have Aphantasia.
This doesn't impact me day to day, my mind just works a little differently. However whenever I try mindfulness exercises, I struggle to 'see' myself by a beach, my thoughts floating down a river. I want something more tangible to work with.
I came across research that found by writing your thoughts down and throwing them away- you could mentally 'throw them away' as well. Conversely, treasuring positive thoughts on paper increased their power!
In an attempt to help me visualise my thoughts, I designed the Best Bits journal (WIP!). It's perforated down the middle. You write the best bits of your day on 1 side, and the worst bits on the spine side. Then you tear them off and DESTROY THEM!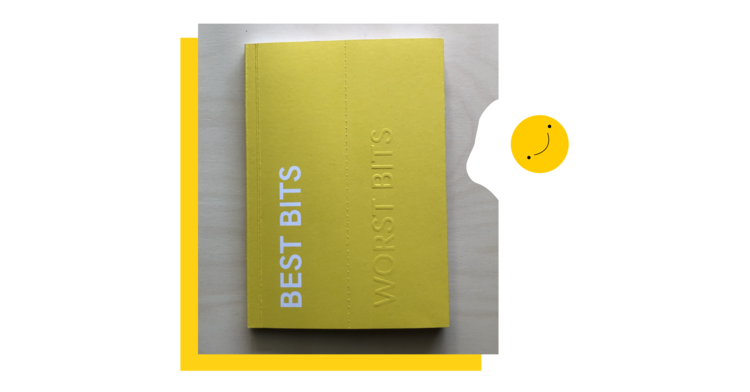 Only 2 prototypes exist at the moment. After sharing this video on Tiktok I recieved 400+ requests for pre-orders, so I'm working on a larger print run! You likey?
---

My favourite playful web picks for the month

. 

Mute distracting notifications, grab a warm cuppa and find a seat in the sun.
✨ The Screens that Ate School ✨ by Anna Krien
An investigative look at the economic incentives for technology companies to enter the education market. If audio is your thing, you can also catch Anna on ABC Conversations.
---

Something I wish I'd thought of!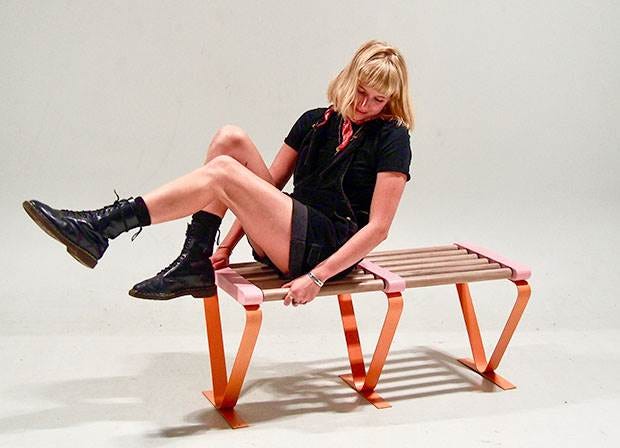 This rolly polly bench by Jordan Fleming alows you to fidget and slide over the rotating dowel seat. Fun and playful for anxious and jittery times.
---
If you like this newsletter and found it's content useful, share it with a friend you also think will like it! If you're feeling particularly generous, consider buying me a virtual coffee 💖 This helps fund little experimental projects and software subscriptions.